To listen or download click below:
Click here to download…
Recently named one of Silicon Valley's Top 100 Women of Influence and a member of Alan Weiss's Million Dollar Consulting Hall of Fame, Linda J. Popky is a senior marketing professional, consultant, author, speaker and educator.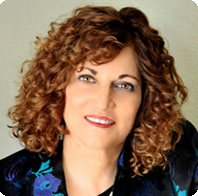 Linda J. Popky is the founder and president of Leverage2Market® Associates, Inc., a strategic marketing company that helps organizations dramatically improve their bottom line by more effectively leveraging their investments in marketing programs, processes, and people.
Her expertise includes corporate marketing/communications and messaging, marketing team development, facilitation, sales training and support, channel/field marketing, marketing operations, industry/market development and product marketing.
She has architected leading edge customer loyalty and retention programs with a focus on improved business efficiency, customer advocacy and quality, and has a reputation for strong leadership and team management, as well as strategic program development and delivery skills.
Linda has an MBA and a BS in Communications from Boston University. Her work with business process improvement includes a study mission to Japan on Employee/Customer Loyalty. She served as a charter member of the Conference Board Council on Customer Strategy, and was a member of the Council on E-Business Strategy.
Linda is one of less than two dozen people worldwide certified to offer Alan Weiss's Private Roster™ Mentor program to consultants, entrepreneurs, and small business owners.
She is the Immediate Past President of Women in Consulting (WIC), a collaborative organization of nearly 500 seasoned professionals in more than 30 consulting specialties. Linda is also a member of the Society for the Advancement of Consulting (SAC), the Northern California Chapter of the Business Marketing Association and the National Association of Women Business Owners (NAWBO), and she has served on the planning committee for IMC Consultants Confab.
Linda serves as an advisor for the Astia business incubator (formerly the Women's Technology Cluster), and is a member of the Technology Committee for Astia's Annual Entrepreneurial Venture Conference. She is also a volunteer for Clean Tech Open.
In demand as a speaker for presentations and workshops for corporate, non-profit and professional associations, Linda has been quoted and featured in a variety of online and print publications, including Business Week, Fortune Small Business, Fast Company, the San Francisco Chronicle, the San Jose/Silicon Valley Business Journal, MarketingProfs.com, MarketingCrossing.com, American Venture Magazine, Marketing Matters with M7 Podcast, ConsultingCrossing.com, Small Business Technology Magazine, womensradio.com, Consultants Direct Newsletter, and the Fab Job Guide to Become a Business Consultant.
Linda is currently the Program Advisor for the Integrated Marketing Program at San Francisco State University's College of Extended Learning, where she teaches brand strategies. She is on the Advisory Board at the University of California Santa Cruz Extension in Silicon Valley, where she teaches sales and marketing courses, and she is an adjunct faculty member at West Virginia University's online Master's in Integrated Marketing Communications program. She has also been a featured panelist at the Stanford University Women's Leadership Conference.
Linda is the author of Marketing Your Career: Positioning, Packaging and Promoting Yourself for Success and Promoting Your Non-Profit: Using Marketing to Help Your Organization Succeed in Turbulent Times. She hosts the NorCal Business Marketing Association's Marketing Strategy Roundtables and her own MarketingThoughtLeadership.com podcast series.
She has a long standing passion for playing piano, particularly classical music. She and her family share their home with a small pack of Siberian Huskies.

Click here for Linda's site, Leverage2Market